Hi, first of all fasttrack is awesome thing.In short, it enable to skip whole routing and filtering process for established connections for ultimate increase passtrough ability. More info at mikrotik wiki.
Here I will show you stupit thing what I was solve for about half a hour 🙂 If you for some reason need disable fasttrack filter rule you are unable to delete fasttrack counter rule.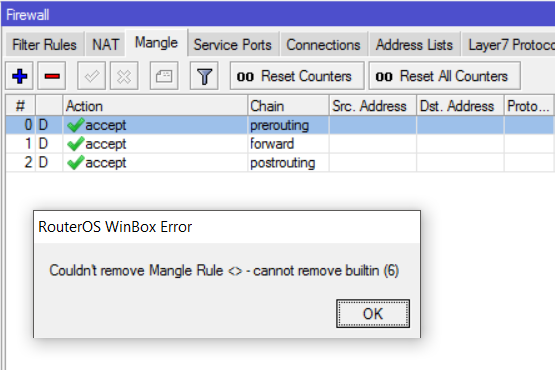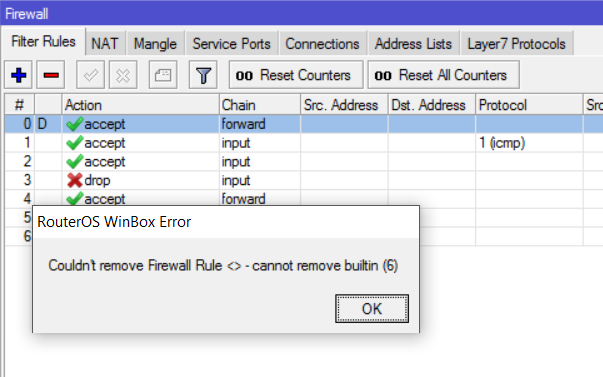 Restart your Mikrotik router !
These are dynamic rules and only way how to disable them is disable, stupid right ? 🙂